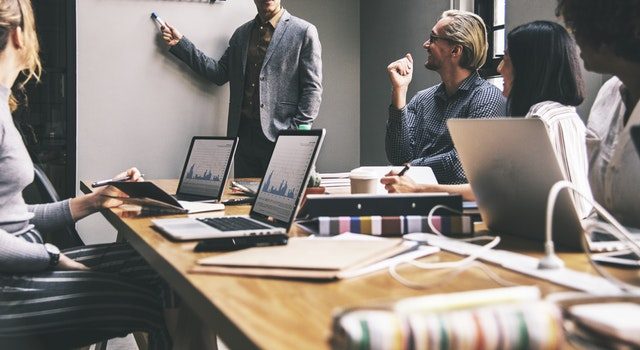 Millennials are usually defined as individuals born between 1980 and 1996. As this generation of workers floods the job market, people aged between 20 and 34 many times look for job opportunities that will provide more benefits from those sought after by their preceding generations. Such, they tend to have many more options when it comes to their career choices. They have seen even more changes especially in the areas of research, medicine, and technology. Here, you can find the top five careers for this generation.
1. Web developer
Several millennials are native to the digital era where they never had to experience life before emails and the web. The tech-savvies they bring to the job make them a perfect fit for the job of a web developer. This career requires technical skills including coding and a good understanding of web traffic analytics. The work also needs artistic sensibilities and knowledge of graphic design as the internet happens to be an extremely visual medium. Good communication skills are useful for web developers to translate the client requirements into attractive, functional, and finished products. Web developers can work as freelancers or employees of large corporations and they can also work remotely in web development companies which is something many find appealing.
2. Dental hygienist
If you head towards a dentist you will most likely need the help of a dental hygienist. They are healthcare professionals that take mouth X-rays, clean the teeth, and provide preventive cleaning services such as screening for oral cancers and cavities. It also educates the patients about proper dental cleaning techniques and suggests products. They are required to be excellent communicators that enable them to engage with various kinds of people. Besides the competitive salaries, they often can customize their schedule to fit personal needs and maintain a healthy work-life balance. A dental hygienist is a key provider of dental care and always will be. Furthermore, the ever-increasing life expectancy means an ever-growing pool of patients, making this profession one of the most stable ones for millennials.
3. Physician assistants
They earn some of the highest median annual wages in the excess of $1, 00,000 annually. They may require a higher level of education such as a master's degree in one of the occupations on the list. Due to a rising number of people seeking medical treatment when they age the number of people taking up the profession of physician's assistant is likely to grow by more than 35% by 2026. These assistants have to take various exams such as the PANCE exam to become good future physicians. They work under the supervision of an expert physician to perform physical exams, administer treatment, and provide counseling to the patient. Although they need to pass certain exams they do not require the same licensure as a physician.
4. Mechanical engineer
Mechanical engineers are responsible for designing, building, and testing various machines and tools. In their work at manufacturing facilities and engineering firms, they are required to be excellent at math, mechanics, and problem-solving. They are expected to use creativity to develop solutions for complicated issues. These engineers are expected to have good communication skills and the capability to work together with teams on projects. The millennials that are looking for tangible results for their work are likely to enjoy being a mechanical engineer. It might also be appealing to the people who enjoy using visual technologies such as 3-D printers.
5. Translators and interpreters
Communication is a key to the success of translators. They convey the provided info from one language to another. Interpreters also perform the same task by speaking the language. Both these careers need you to be fluent in at least two languages with strong reading/writing/listening/speaking skills. The work they perform might vary every day providing a lot of opportunities to learn. Around 20% of people working in this line of professional work are self-employed. This allows them the flexibility envisaged by many millennials. Others work for schools, courtrooms, hospitals, and similar agencies.
Conclusion
The most popular jobs among millennials are those having a huge percentage of employees lying within the age group of 20 to 34. One interesting fact to note is that several of the jobs for millennials are related to healthcare and this is projected to rise further as this population ages. Whether they want to grow their savings, add to their retirement accounts, enjoy a fabulous lifestyle right now or even pay off debt, the annual pay for each of these jobs makes it simple to find financial freedom and great job security.
We are sorry that this post was not useful for you!
Let us improve this post!
Tell us how we can improve this post?