Internet
Best websites you may not have heard of
We love everything internet, but we know how it can mindlessly suck you in. Forget social media scrolling with these websites you may never have heard of.
Taste Dive
Formally 'TasteKid', this is a helpful site for recommendations. Imagine the recommendations you get after watching a show on Netflix, but for everything entertainment-related. You can find new books, musicians, films, podcasts and games all in one place, simply by searching for something you enjoyed. This site is great for people who feel like they're in a rut with the music they listen to, or have just loved reading one book but don't know where to find another. It brings all recommendations into one place so you can easily find the next thing to love.

"paula reading a book" (CC BY-SA 2.0) by Oneras
TheCircle
Not the Channel 4 program based around a fake social media network, and the not-PayPal app that never really took off. This "circle" is different. If you've ever been curious about tarot readings, psychic readings, and personalized horoscopes, TheCircle doesn't disappoint. You can choose from a number of psychics who you can contact on the phone or on text and ask whatever you like. They will use their gifts and intuition to understand you, your current dilemmas and your future. For anyone interested in the spiritual realm, these readings can help understand the past and present and make the best possible choices in the future too.

"Tarot spread 8" (CC BY-SA 2.0) by aquarian_insight
Duolingo
You probably do know this one – as an app. But did you know you can use your account to log in on the website too? It is well worth it if you are actually committed to learning a language, as instead of just clicking from a few options which give you a high chance of being correct, you actually have to type in the translation. This forces you to really think about the grammar structure and spelling, as well as which words are correct. If you are looking to learn a language and haven't tried Duolingo online, this is a must – and as a plus, it's free.
Culture Trip
A simple, back-to-basics travel site which brings together the best of the best. You can go online, search for a city and immediately find out the local food delicacies and where to find the tastiest ones. The articles are clearly laid out and present the information you need, such as how far away an attraction is from the town center, and the best bus routes from A to B. Within the millions of travel blogs, Facebook posts and TripAdvisor forums, it's refreshing to find somewhere simple, with useful advice, but still respectful of a countries culture.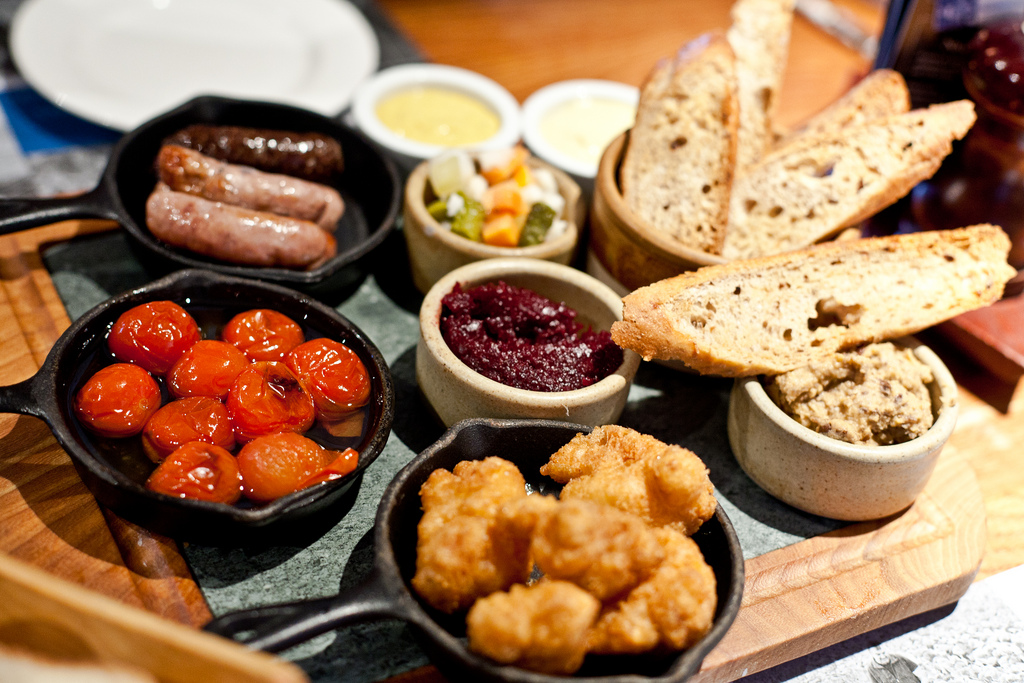 "Food" (CC BY-NC-ND 2.0) by Nik Stanbridge
The internet can be a crazy place, full of distractions from anything productive. But there are some websites out there that have just the right level of focus and fun. If you haven't explored outside the same few sites for a while, give one of these an explore.