There are several good changes that we expect when spring sets in. From nice cold and icy drinks, vacations with loved ones, to shopping for spring-themed fashion- you name it! However, the season is characterized by rising temperatures which could lead to aggressiveness or irritability. Seasonal affective disorder (SAD) is a type of depression that comes with temperature changes, causing low moods, fatigue, sleeping disorders, low appetite, and a feeling of hopelessness. You must counter this disorder by making your home as cozy as possible.
Note that, in the new COVID-19 normal, the norm of going for holidays with friends or spending most of your days relaxing in your favorite hotel is not the best idea. To ensure the virus is kept at bay, keeping indoors is a sure way. Your stay at home doesn't have to be boring and uncomfortable, with these simple ideas you can make the best place for spring out of your home.
Consider flowers and plants
Give every room in your house a touch of spring by decorating the surroundings with flowers and plants of various kinds. Your interior will best be ready for spring with green and floral colors. Few flowers you can choose include:
Crotons
they got multiple colors, .i.e. red, yellow, and orange. Placing them near the window, or any other brighter part in your room makes them deliver very well and can never let you down.
Violets
Known for their five petals and the vibrant purple to indigo color, violets can be a good spring addition to change the tone of your house. They do not need a lot of water, but they do require direct sunlight. So make sure to place them near a window where they can absorb the sunlight.
Lilies
Lilies' size will depend on the size of the pot. If you plant it in a small pot then you will have a nice new decoration for your table or cabinets. Even though lilies are summer flowers, you can still start cultivating them in spring and get them ready for summer.
Pro Tip: All indoor plants need light energy for growth. Consider installing LED grow lights in your home as they are perfect for energy-saving hence their cost of maintenance is low.
Bring on several light blankets
Spring showing up means changing the theme of your pillows. You will have to pack away your dark throw pillows and bring some bright ones. If you already have the springtime decorations, then just change the items if not, maybe make start planning to go shopping. It's time to remove your woolen and cotton blankets instead lighten your bedding and bedroom decor.  Bright-colored beddings and fabrics will be a welcoming touch
Consider changing your furniture
Spring is the time to bring out your light furniture. Remove that dark wood bench instead take out those colored sea chairs. Your rooms will look ready for spring with more garden-inspired furniture, furniture You can also change the rugs. The good thing with rugs is that they fit on any type of floor, whether carpeted or uncarpeted. Designed rugs with spring colors such as blue or green will make the taste of the season evident. It is also good to consider rugs that will serve you throughout the year regardless of the season.
Give your home a relaxing spring fragrance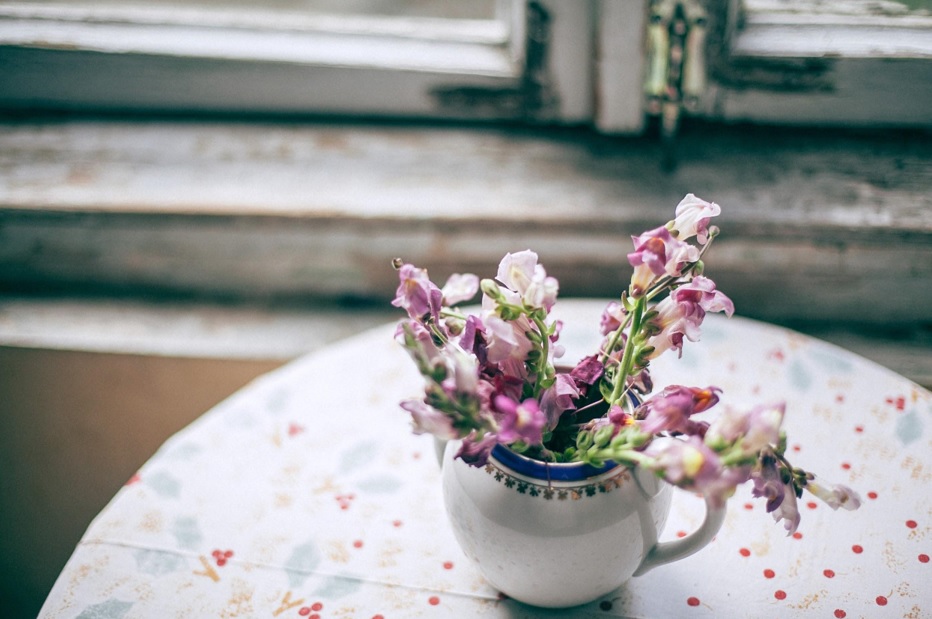 Being indoors can be boring and frustrating sometimes. Having to stick around your home during the long spring nights is not the best feeling for you. A good scent will help you avert this. Studies have shown that good scents help in relaxing the human mind and easing stress. Make your house have a spring taste like herbs and flowers with strong scents, such as lavender, citrus, mint, or rose petals.
Do a spring clean
The best way to welcome the new season is by giving a full scrub to the house. Starting from the floor to the windows and furniture, the freshness will captivate your house itself after you clean and give a good treatment to the objects inside your house. Even if this cleaning takes long it will all be worth it when you notice how the house comes alive again.
Conclusion
You will agree with me that regardless of the change in temperatures, the long and bright days that might come with spring, there are still countless ways to make the best out of your home and be able to enjoy the season every single day. It is just a matter of being a little creative with your décor.