Education
RateMyTeacher – 7 Best Sites to Rate and Review Teachers and Professors
Before taking up any course, students used to ask fellow students who took the class from a teacher or lecturer. They want to know whether they are good, tough, or enjoyable? They still do. But, it is just shifted to online. As there are many online resources to get ratings and reviews of teachers and professors.
These teacher rating sites highlighted below will help you to see how others rate high school teachers and professors on various metrics. Such sites are as popular as any other thesis writing service you can find on the Internet. This way you can prepare well, know what to expect, or completely avoid the teachers with bad ratings.
List of best teacher rating sites
Don't wait until the first day of your school or college to realize that you made a mistake. Instead, use these "Rate My Teacher" sites below to make informed decisions before getting into the course.
1. Uloop
Uloop is a complete student-powered review site. The students from more than 4000 colleges and universities across the United States rate their teachers in order to help fellow students avoid bad teachers.
Professor ratings are found on the Professor Rating page. Students here rate teachers based on Easiness, Helpfulness, and Clarity. Professor ratings also include comments written by the former students who attended the class. This will give more insight into a particular professor.
Uloop is not only a mere rate my professor kind of site. It helps students find a roommate, campus jobs, tutors, exchange textbooks, and much more.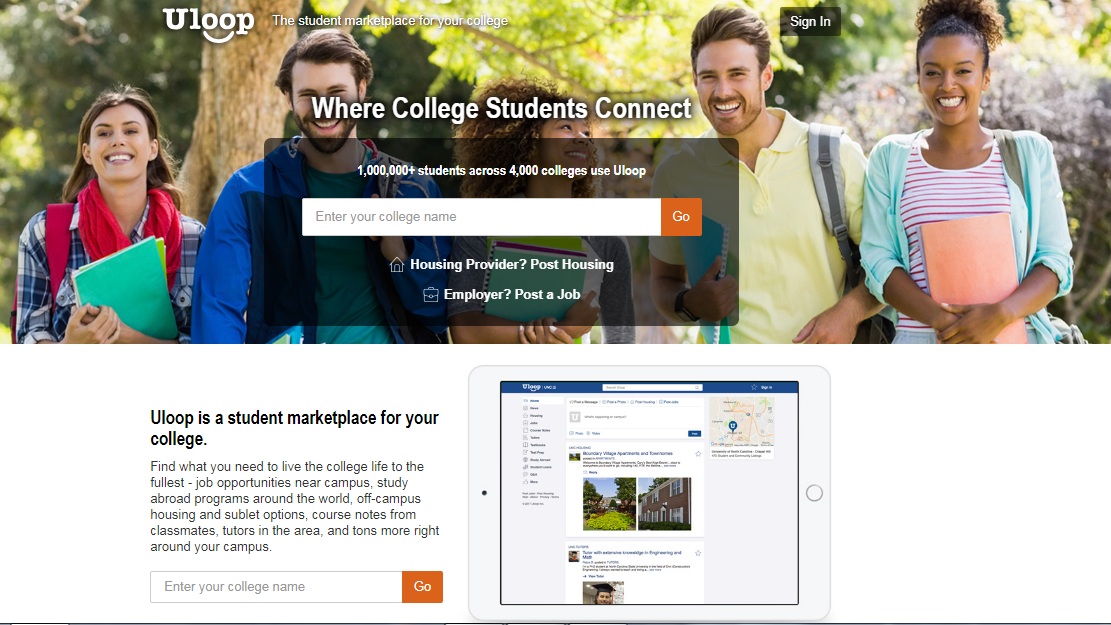 Official website:
2. Koofers
Koofers is similar to Uloop as a general resource site for students covering more than just professor ratings. The students can access Test banks, Practice exams, Grade distribution data, Flashcards, and Class schedule maker.
The best part is that the site will help you to locate and apply to internships and jobs, which is an important part of establishing your career even before you complete your course.
The site has a user base of 1.6M students across the world. So you can be sure of your school/college covered here.
Koofers gives a unique insight into Professor Performance and the classes they offer. It shows the overall rating by a former student and his GPA in a particular subject. This helps the future students help to pick the best professor and class.
Official Website:
3. Student Reviews
At first, the site looks disorganized and cluttered. But it is not. It is due to the fact that the website is a large database of helpful resources for students. The site includes school ratings, College finder, school rankings, careers and pay rates, professor ratings, etc.
Students here provide professor ratings based on a large number of characteristics than any of the sites listed here. They look for how clear they are, are they enjoying, how friendly they are with students, and more.
It has less focus on teacher ratings. But there are still over a hundred thousand instructors rated and over 230,800 total reviews provided by the students so far.
Official Website:
https://www.studentsreview.com/
4. Rate My Teachers
Rate my teacher is one of the most popular "rate my elementary teacher" sites. The site provides reviews mainly for elementary and secondary school teachers from the United States, Canada, United Kingdom, Australia, New Zealand, and Ireland.
Once you visit the website, you can search for your teacher or school for an entire list of teachers. Once choose the teacher, you can the reviews about him/her or rate that teacher. The ratings are a simple 1-5 points system. The categories include characteristics of Easiness, Helpfulness, Clarity, and Knowledge.
Any student who took the class taught by a difficult teacher knows just how great a teacher's personality and knowledge affect your grade. So, by researching on sites like these, you make yourself up for success and ensure the chances of getting a good grade in the class are very high.
Official Website:
https://www.ratemyteachers.com/
5. Rate My Professors
Rate my professor is one of the most popular "rate my teacher" sites on the internet. The site had more than 19M ratings, 1.7M professors from more than 7,500 schools in its database.
The site covers teacher ratings from across the United States, Canada, England, Scotland, and Wales. You can just search with the name of the professor or college to get the complete reviews.
Once on the professor review page, you'll see their overall quality, Whether they would take the course again, level of difficulty and the grade received. Below are the actual reviews are written by the students who attended the course previously.
Official Website:
http://www.ratemyprofessors.com/
6. Rate your Lecturer
If you stay in the UK, you can make use of the best teachers rating site known as rate your lecturer. It's a complete rating site devoted to cities, universities, lecturers, etc. The Lecturer Rating section lets you rate and review lecturers by writing pros and cons. The review will be based on many factors like Lectures, seminars, tutorials, feedback, intranet, and connectivity.
Official website:
7. Niche.com
Niche.com is another useful site that provides the best colleges with the best professors based on a combination of key statistics and student reviews.
The site provides real reviews and ratings for professors and colleges. It has more than 100 million reviews and survey responses from students, parents, and residents to help you better understand how a college and the lecturer are going to be.
Official website:
https://www.niche.com/colleges/search/best-college-professors/
How to choose your Teacher or Professor
Taking an elementary or high school class from a lecturer/teacher whom you have never met before can be a worrying experience. Moreover, your grade is very important to you. The last thing you can expect to see is your grade and overall GPA are impacted by a bad or inexperienced lecturer. Doing your research and choosing the best teacher is not only smart work, but it is also what the toppers do.
I hope it was helpful. Please let me know your feedback and suggestions in the comment section below.