Net Worth
The incredible Net worth of Comedian Bert Kreischer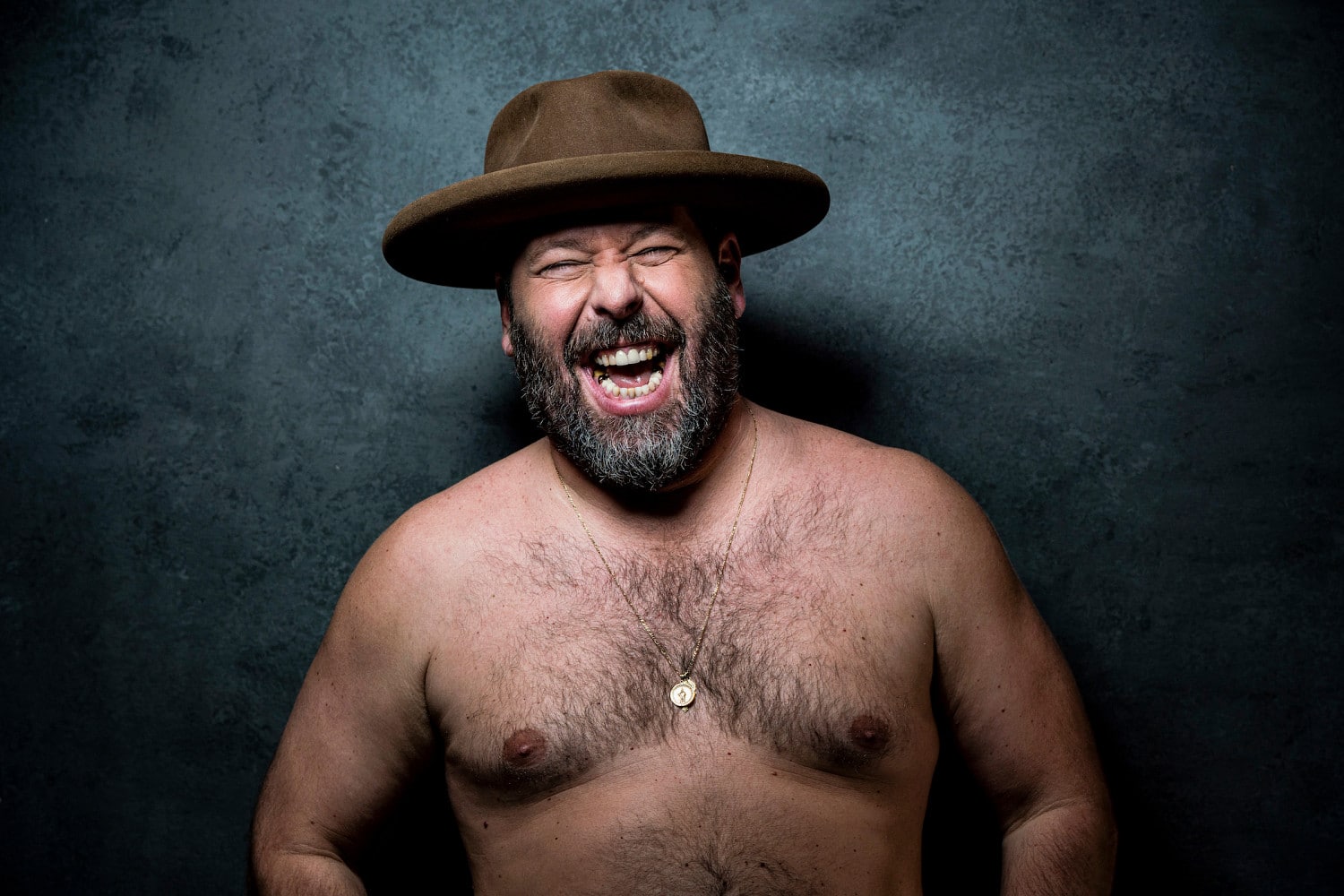 Bert Kreischer, originally named Albert Kreischer Jr., was born on November 3, 1972, in Tampa, Florida. His parents, Al and Gege, were successful professionals in their respective fields. After completing his high school education at Jesuit High School, Kreischer enrolled in Florida State University where he pursued an English major and became a member of the Alpha Tau Omega fraternity.
In 1997, during Kreischer's sixth year at FSU, the university was ranked as the number one "party school" in America by "The Princeton Review". Kreischer's reputation as a party animal led to a feature article in "Rolling Stone" magazine, which Oliver Stone later optioned for a film adaptation. Despite the deal falling through, a writer changed Kreischer's name to "Van Wilder" and sold the script to National Lampoon, resulting in the 2002 film "National Lampoon's Van Wilder" starring Ryan Reynolds. Kreischer, however, stated in 2014 that he had never seen the movie and had no involvement with it.
This article will take you into the complete life of Bert Kreischer. From his struggles with alcoholism to his rocky start in the entertainment industry, we'll take a closer look at the obstacles he overcame and the lessons he learned along the way.
Early life and Carrer
Bert Kreischer began his career in comedy performing stand-up at Potbelly's, a bar/nightclub in Tallahassee, Florida. He was discovered by agent Jason Steinberg, who invited him to New York City to attend some stand-up shows after receiving a tape of his performance. After moving to NYC, Bert worked at the Boston Comedy Club in Greenwich Village before receiving a sitcom deal from Will Smith's production company.
He appeared in several projects, including a short film, a pilot, and a DVD. In 2008, he competed in the reality series parody "Reality Bites Back" alongside other comedians such as Amy Schumer and Tiffany Haddish. Bert's first comedy special, "Comfortably Dumb," aired on Comedy Central in 2009. The following year, he started hosting the Travel Channel series "Bert the Conqueror." Bert has also made appearances on a variety of late-night talk shows and other comedy-related programs.
In 2020, Bert starred in the reality series "The Cabin with Bert Kreischer" on Netflix, in which he invites his friends to join him on a quest for self-care. In April 2021, he announced that he would be starring in the film "The Machine" alongside Mark Hamill, a comedy inspired by Bert's real-life experiences, including robbing a train with the Russian mafia. Bert is also the executive producer for the film. Bert's garage was transformed into a luxurious space with a humidor and media centre on the DIY Network series "Man Caves" in 2011, and he records his weekly podcast, "Bertcast," there, which he also produces.
Bert married LeeAnn Kemp in 2003, and they have two daughters, Georgia and Ila. They reside in Los Angeles, and LeeAnn records her podcast, "Wife of the Party," from Bert's man cave. In an interview with "Fatherly," Bert described himself as a "selfish, mediocre, loving" father. Despite growing up Catholic and being "ten times more religious than anyone else in [his] family," Bert and LeeAnn are not raising their children with any religious beliefs as LeeAnn is not religious. In a 2019 interview with "Us Weekly," Bert spoke about his struggles with weight, anxiety, and depression. He is an animal lover and has several pets, including dogs and a tortoise named Chubbles. He also enjoys watching football and is a fan of the Tampa Bay Buccaneers
Rise to fame
Bert Kreischer spent six and a half years at Florida State University and gained national attention when Rolling Stone Magazine published an article naming him the "Number One Partier in the Nation". This led to offers for book deals and a sitcom, as well as appearances on shows like Comedy Central's "Premium Blend" and VH-1's "Nevermind the Buzzcocks".
He eventually moved to New York and signed television development deals with Overbrook Entertainment and CBS, where he made his acting debut in "Life with David J" alongside Elliot Gould. Bert also hosted FX's "The X-Show", and his segment "Hurt Bert" was named Talk Soup's "Clip of the Year" and later became the basis for his show.
Go-Big Show. executive producer. TV Series. …
The Cabin with Bert Kreischer. executive producer. TV Series. …
Something's Burning. executive producer. producer. …
Bert Kreischer: The Machine. executive producer. TV Special. …
Bert Kreischer: Comfortably Dumb. executive producer. TV Special. …
Hurt Bert. executive producer. TV Movie.
Bert Kreischer's Net Worth
Bert Kreischer's successful career as a comedian has earned him an estimated net worth of 4 million dollars. He has earned approximately $7 million from his comedy performances, but after deducting business expenses and paying taxes in California, his actual career earnings are estimated to be around 3.48 million dollars.
Bert is married to LeeAnn Kreischer, and they have two daughters. He has not had any legal or personal troubles and has likely spent about 1 million dollars of his career earnings. He also likely has assets valued at around $250,000, excluding his investment assets. It is estimated that he has earned investment returns of $850,000. Therefore, Bert Kreischer's total net worth is estimated to be around 4 million dollars.
Bert Kreischer Videos
Bert Kreischer Lifestyle FAQ
What is Bert Kreischer's net worth?
Bert Kreischer's estimated net worth is around $5 million.
What is Bert Kreischer's most successful comedy special?
Bert Kreischer's journey in entertainment started with his stand-up comedy performances at the Potbelly's nightclub in Tallahassee, Florida. After catching the attention of agent Jason Steinberg, he moved to New York City and worked at the Boston Comedy Club. He later received a sitcom deal from Will Smith's Overbrook Entertainment.
He appeared in several projects, including "Prepare to Meet Thy God" in 2001 and "National Lampoon Live: New Faces – Volume 2" in 2004. In 2009, his debut comedy concert "Comfortably Dumb" aired on Comedy Central, and the following year he began hosting Travel Channel's "Bert the Conqueror."
What are Bert Kreischer's most successful comedy specials?
The followings are the titles and labels of various stand-up comedy specials released in different years:
In 2009, Showtime released "Comfortably Dumb".
Showtime released "The Machine" in 2016.
Netflix released "Secret Time" in 2018.
Netflix also released "Hey Big Boy" in 2020.
In 2023, Netflix plans to release "Razzle Dazzle".
How does Bert Kreischer make money?
Bert Kreischer's primary source of income is his speaking engagements, which typically command a fee ranging from $75,000 to $150,000 per event. In addition, he also earns money through the sales of his books, as well as through his various roles as a television show host, producer, and actor.
Does Bert Kreischer have any other sources of income?
Bert Kreischer's income primarily comes from stand-up comedy performances and hosting television shows. However, he also earns money through his work as an author and brand ambassador, which serve as additional sources of revenue.
We are sorry that this post was not useful for you!
Let us improve this post!
Tell us how we can improve this post?