Internet
Things you must know about FASTag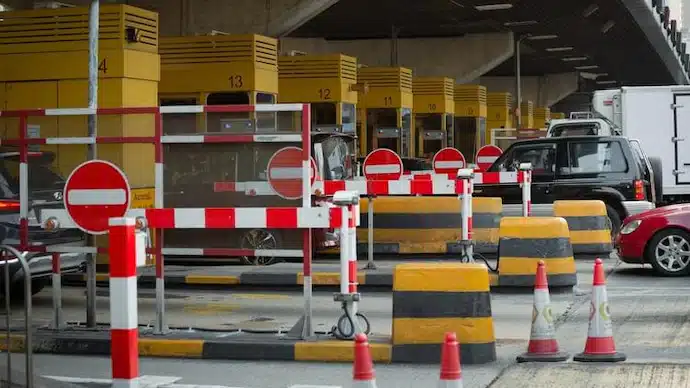 After the implementation of online money transfers was carried out through the Unified Payments Interface (UPI) across India, the FASTag technology was implemented across all 615 toll plazas in India starting 16th February 2021 to encourage digital payment of toll taxes for citizens who use the national highways. FASTag is a chip-enables device – essentially a sticker that can be affixed to your car's windshield or anywhere else in the vehicle – that uses Radio Frequency Identification (RFID) technology for reading and fetching the customer/vehicle details to help make instant payment for toll, on-the-go.
Typically a FASTagscanner or sticker is affixed to the windscreen of the vehicle and enables a customer to pay toll tax from his/her account linked to the FASTag. FASTag helps individuals save time and money while commuting inter-state within India by helping them pass through toll booths faster. If you are looking to learn about this new system of toll tax payment that is revolutionising toll tax collection in India, read on as we summarise everything you need to know about the FASTag system in four descriptive points.
How to get FASTag?
If you are a vehicle owner and wish to get a FASTag for your vehicle – which is compulsory today – you can either contact your bank to apply for a FASTag or apply for it online. IDFC FIRST Bank, for example, has the FIRSTForwardapp, which offers fuel-payment and parking-related benefits in addition to the general FASTag-related benefits offered by other FASTag apps. It is also very convenient to recharge your FASTag through this app.
How does FASTagwork?
The functioning of a FASTag can be understood in a few simple steps, as illustrated below:
While passing through a toll booth, go through the FASTag lane.
The RFID (Radio Frequency Identification) reader on the toll booth will scan your FASTag, and your toll tax will be deducted.
After the deduction of toll tax, you will receive an SMS on your mobile phone confirming the same.
If you are an IDFC FIRST Bank customer, you can access your FASTag certificates that provide details of where you paid the toll tax along with the exact amount, and when – seamlessly and instantly through the FIRSTForward app.
Benefits of FASTag
Here are the benefits of using the FASTag lane in toll booths while paying toll tax:
Saves your time: You need not waste your time in never-ending queues at a toll booth anymore, thanks to FASTag!
You can track your payments: There was no way for people to track their FASTag payments earlier, but it is now possible with FASTag apps.
It is environment-friendly: With a lot less paper and fuel being used, using the FASTag sticker is good for the environment.
Secondary benefits: Banks – including IDFC FIRST Bank – offer various secondary benefits of using their FASTag apps. If you are an IDFC FIRST Bank customer and have opted for their HPCL Power Plus credit card, you can earn special reward points by getting an IDFC FIRST Bank FASTag.
Choose the right FASTag app
Finally, you must choose the right FASTag app to complement your FASTag. Opt for a FASTag app like IDFC FIRST Bank whose benefits go beyond the ones offered by other FASTag apps – including fuel payment and parking benefits.
Apply for a FASTag today and experience the change in your travels on India's national highways. Be sure to check all the features of your FASTag app before opting for a particular bank's FASTag.
We are sorry that this post was not useful for you!
Let us improve this post!
Tell us how we can improve this post?