Do you have a problem accessing some websites on your PC? Is YouTube blocked at your school? Want to browse your favorite social networking sites at the workplace?
There are chances that your IP Address may have blocked from accessing certain websites by your network admin, ISP or the country.
Here is the solution:
…Proxy sites.
Proxy sites or proxy server will act as the middleman between you and the end server to get whatever the resource you need from the remote website without revealing your identity (IP).
If you want to see the complete list of best working proxy sites in one place, you'll definitely love this (updated) guide.
I have used over 150 proxy sites and listed the best and free proxy sites for you.
Check it out:
I want to choose proxy sites that are:
#YouTube Proxy Sites #Proxy Server List #Secure Proxy Sites #Mobile Friendly
Top 5 Proxy Sites
Hide My Ass

Hide My Ass is one of my favorite proxy site that allows us to access blocked sites with ease. This web proxy provides SSL/HTTPS connection for all websites thus keeping your data safe on the web.
It provides plenty of IP addresses in multiple countries to bypass web filters and geo internet blocks. It also has an extension available for chrome.
And the best part:
It doesn't have any third party advertisements or annoying popups.
Official Website:
Hidester Proxy

People use Hidester for many reasons. You may want to avoid being spied by Governments, Universities, or cybercriminals. Or you may want to access blocked websites in school or office. With Hidester it's nobody's business except you.
Using Hidester is easy. Just open your browser, and type in hidester.com and your connection is instantly encrypted. No need to install any software or App.
Hidester is fast, secure, reliable and Mobile friendly too. That's why it made to the No.2 in the list.
Official Website:
Skull Proxy
Skull Proxy is one of the fastest and most reliable proxy sites online. This will allow you to unblock your most loved sites like YouTube, Facebook, Twitter, and IMGUR even from behind the firewalls with blocked ports.
It fetches your desired content at lightning-fast speed. You must give it a try.
Official Website:
Kproxy

Kproxy is one my favorite proxy site on the list. It is very simple to use this site. They provide every instruction so that even a beginner can use it.
It has an extension for Chrome and Firefox that can be used to browse your favorite websites instantly without opening the proxy site every time.
What if you don't have any of the browsers above?
Here's the deal:
You can download Kproxy browser. It is a portable Firefox browser configured with Kproxy Extension. So it doesn't need any installation, just unzip and surf.
Official Website:
TOR
TOR is paid proxy software which is widely used by torrent users. The plans start at $5.99/Month with unlimited features.
Here's why I have listed here:
Not many proxy sites offer anonymous torrent downloads. Tor guard service conveniently does this. Besides, you will get access to over 2000+ premium proxy IP's from 50 different countries across the world.
TOR Proxy works on any OS, be it like Windows, Mac or Linux. It also provides HTTP/SSL encryption on all the devices.
You can easily set up TOR on your pc with the help of KB guides for uTorrent, BitTorrent, Vuze and deluge within minutes. And their 24×7 customer support is super awesome.
Official Website:
Fast and Secure Proxy Sites
proxy.toolur.com
This is one of best free web proxy sites that works like a charm. It will enable you to access any website anonymously and unblock popular sites like YouTube, Facebook, and Twitter with the help of different proxy servers from USA, France, Germany, and the Netherlands.
Cool Feature: You can switch to your nearest proxy location to browse internet even faster.
Official Website:
Don't Filter
Dontfilter is anonymous website unblocker and an online privacy tool. This tool comes very handily when you want to unblock the things that your network admin/ or your government don't want you to see on the internet.
Just enter the website address in the text area and click Go. That's how easy it is to unblock websites with Don't filter proxy.
You can select various options like Encrypt URL, encrypted page, Allow cookies, Remove scripts etc while performing the search.
Have a safe and anonymous surfing!
Official Website:
Zalmos
#Mobile Friendly #YouTube Proxy
The Zalmos is one of the best tools to unblock YouTube videos on Android, iOS, and Windows devices. It doesn't need any third party apps, just type in youtube.com in the search bar and surf your favorite videos without any restriction.
However, you can unblock other websites as well.
Official Website:
Read More: 6 Effective Ways to Unblock YouTube
Hide.me
Hide.me is yet another awesome proxy site that provides privacy, wifi-security, and encryption for a true private web browser experience.
The awesome proxy site has already got admiration from over 5 million users worldwide. Beginners, geeks, youngsters, adults and lots of different people use it daily.
This smart proxy supports lots of different devices – from Windows, Mac to smartphones and as well as Apple TVs.
Official Website:
Whoer.net
The Whoer.net web proxy is a super quick way to change your IP Address, unblock websites and gain anonymity on the web.
It supports various languages and has multiple servers located across the world.
Cool Feature: This site provides additional features like speed test, ping test, and "who is" which is used to identify the location of a particular IP address.
Official Website:
Ninja Cloak
Ninja Cloak is a simple proxy site enables you to bypass restrictions imposed by censorship and unblock access to the whole internet anonymously and securely.
Official Website:
Hidebux.com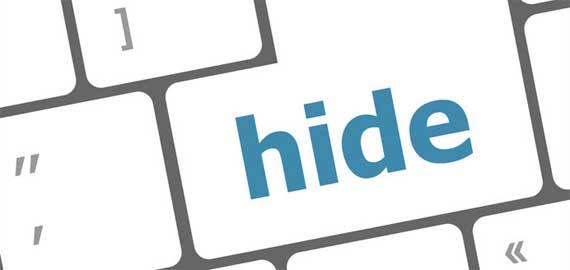 Hidebux is yet another free web proxy allows you to browse internet anonymously and securely. You can hide your IP address on the web when you surf the internet through hidebux.
Official Website:
ProxySite.com
Proxy Site is a free web proxy that bypasses filters easily that your boss or government restricted access to you.
What you do on the internet is nobody business except you. Now get your favorite music unblocked on YouTube, surf Facebook in office and whatever. Enjoy complete freedom with this proxy service.
The speed is fantastic. You can enjoy unblocked web quickly and securely with their gigabit network. This is an awesome proxy site that I'll definitely recommend you to try.
Official Website:
FilterBypass
FilterBypass is a free anonymous proxy which allows people to bypass internet filters and enjoy unrestricted surfing. It supports all major streaming sites like YouTube, and Dailymotion etc.
Features:
Fast and Reliable
The servers are highly optimized to provide rapid speed to the users. And moreover, their special mechanism allows them to prevent filters from blocking it. So that means there will be zero to no downtime at all.
Highly secure
The connection is encrypted with a 128 Bit SSL at all times to provide optimum privacy.
User-Friendly
It is extremely easy to use this proxy site. Just type website you want to visit and click on Surf. Anonymous browsing is one click away.
Official Website:
Anonymouse
This is yet another interesting proxy site which supports both English and Dutch languages. The service allows you to surf the web without revealing any personal information.
More importantly;
It is fast, easy and it's free.
Official Website:
Proxy Boost
Proxy Boost is an American proxy that works similar to other proxy sites in this list. It doesn't use any complex mechanism to unblock sites or hide identity. It is plain easy that anyone who is able to browse the internet could use it.
You can unblock popular social networking sites like Myspace, Bebo, Friendster, YouTube and many other blocked sites.
Official Website:
King Surf
King Surf is a free UK Proxy server that lets you browse anonymously and bypass your school/work filters easily.
You can use King Surf to unblock YouTube, Facebook, Twitter and more.
Official Website:
Hide N Seek
HideNseek is free anonymous USA web proxy that allows you to surf your favorite websites anonymously and securely.
It has some unique features like user agent masking, cookie management, and JavaScript removal.
The server is very fast and reliable. It has native dual stack IPV6.
Official Website:
Geek Proxy
Geek Proxy is another best proxy site which solves all your browsing problems. It will easily bypass the web filters and firewall software in your school or workplace and will let you unleash the internet.
It will get you access to all your favorite sites such as Myspace, Twitter, Pandora, and Facebook without any blocks or restrictions.
Enjoy this awesome proxy service.
Official Website:
VPN Mag
The VPNmag is a VPN service. However, it does have a free web proxy. The VPNmag web proxy is easy to use and doesn't require any third party software.
Indeed, just go to the search bar and enter the address of the website you want to visit and your connection will be automatically encrypted.
VPNmag proxy is completely anonymous, Fast, reliable and secured with SSL technology.
Official Website:
My-location.eu
This is a simple yet powerful proxy site which let you enjoy unrestricted and uncensored browsing on the web.
Just like any other proxy site, you make a request via the search box; it will fetch the resource and send it back to you.
Unblocking websites is super easy with this proxy. which are restricted by school, offices, and the ISPP.
Official Website:
Proxy.my-addr.com
My-Addr is a free proxy site that is used to browse internet anonymously. Just put the URL in the text field and click START. Or you can also use fast access method http://proxy.my-addr.com/YOUR_URL for free proxy surfing.
It has some advanced settings, where you can change user-agent from Chrome, Opera, Safari or Google bot and some other settings.
It is safe to use and it doesn't save your data or keep logs it just transfers the data from requested site to the user. Enjoy this free proxy.
Official Website:
VPNBook
VPNBook is a web-based proxy so you don't need to install any software on your computer. It is very handy especially to unblock YouTube and Facebook. However, it can also be used to unblock any other website which is blocked.
The 256-bit SSL-encrypted connection will bypass any internet censorship.
And the best part;
It has multiple proxy server locations (US, UK, France, and Canada) to choose from. So your connection will pretty fast.
Are you running out of some best proxy sites? Try this one.
Official Website:
https://www.vpnbook.com/webproxy
Prox Free
Prox Free is a simple and free web proxy service. It is perfect for those who are looking to bypass internet censorship and looking to browse internet privately, anonymously and securely.
The servers are very fast and respond in as low as 11ms. I will recommend you to choose the server which is closer to your location.
Happy and safe browsing!
Official Website:
The-cloak
The Cloak is a simple proxy site which allows you to browse the web anonymously and securely.
It provides both HTTP and HTTPs connection to hide your identity from the websites you visit. Users can configure the content filtration selectively to remove the JavaScript, Java and active content.
Cool Feature: You can delete the cookies when you finish your session.
Official Website:
Blewpass
Blewpass is powered by the 4everproxy network which helps you to bypass filters and firewalls forced by the school, workplace or country.
It has some quick links in place to access popular sites such as Google, YouTube, Facebook, Dailymotion, Metacafe, and Break.com.
Blewpass holds multiple proxy servers in Poland, France, United States, and Canada so the connection will be pretty fast.
Cool Feature: If you have a proxy server, you can easily configure and use it with the help of Blewpass instantly.
Official Website:
NewIPNow
It's a free multi-IP web proxy works similar to any other proxy site in the list.
Cool Feature: You can select your choice of IP which is closer to your location. It is completely free and anonymous.
Official Website:
Anonymster
Anonymster is a simple way to gain anonymity on the web without getting into your pocket. Surfing the net with this free tool will conceal your identity online thus making your activity on the web more secure and private.
Using Anonymster proxy is like walking in the park. You don't need to install or configure anything. Just type the URL in the bar and Hit Surf. That's how easy it is.
Official Website:
Quick Prox
Quick Prox is fast, reliable and secure. Now you can access blocked websites more quickly and securely.
Official Website:
Vtunnel Proxy
Proxy Sites for YouTube
Free Anonymous Proxy Servers
Proxy servers let you hide your IP Address and browse the internet (mostly) anonymously.
If you want to use free anonymous proxy servers on your network, you should keep a handful of these servers to ensure at least is one is working at all times.
Fortunately;
These proxy servers will provide thousands of anonymous proxy IP and port lists that you can configure with your browser.
TorVPN is premium VPN service. However, it does provide some fresh HTTP and SOCKS proxies that update every few minutes.
Update: I can't find barely any working proxies when I last checked it.
It is one of the leading websites to offer free proxies, Socks, and the Scraper tool.
The proxies will be checked in real-time for every few seconds. You can find Elite, Anonymous, and Transparent proxies.
You will find dozens of proxy servers based on anonymity level which you can easily download in text/CSV file.
It has tons of proxy lists of different types such as Elite proxies, Anonymous, Sock4/5, HTTP proxies.
It also has country-specific proxy lists from US, UK, Canada, and France.
NordVPN gives you tens of thousands free proxy server list that can be found by country, port, and protocol.
Proxiz has an extensive collection of some fresh proxy list. They provide best working proxies for different needs.
It provides a list of free proxy server IP's, ports, and other information (like speed, uptime, and country etc) which will update every few seconds.
This is another awesome proxy list with tons of proxy servers which can be filtered by Country, Port, Protocol, Anonymity level and uptime.
It is the best proxy server that provides proxies based on either port specific or country-specific.
Spys.one provides a huge number of the anonymous proxy list with horrible speed. They can be sorted by latency. The lower the value is better.
At Premium Proxy, you will find the Anonymous proxy list, HTTP/SSL Proxy list, SOCKS Proxy list, HTTP Proxy list, Transparent Proxy list, Squid Proxy list and many.
You will find so many fast working proxy servers from different countries.
Types of Proxies and which one to use
Elite: Http Elite proxies are the safest of all proxies. This is because they don't send back any requested information from the server.
Anonymous: Anonymous proxies do hide your IP, but they send back information that might give away your identity.
Socks: They are mainly used for programs. They act as a buffer between the web browser and the server.
Transparent: Transparent proxies don't hide your IP, but you can use them to speed up your internet. They work faster.
What do you recommend? It depends on your usage. Use the appropriate one that fits your needs.
Now you may ask;
How Do I Use a proxy server?
If you are wondering how to use a proxy, here is the solution:
In windows, you can make a system-wide change directly from the control panel. To do that: first, find Network and Internet Options >> Internet Options >> LAN settings from Connections Wizard. From there chose Proxy Server then give Proxy IP and port details to continue.
Want to see the browser specific configuration? Continue reading…
Step by Step Guide to Set up a Proxy server on different browsers.
Google Chrome
Step 1: Open your Chrome Browser, Click On the top right where you will find 3 dots vertically.
Now Go to:
2. Settings >> Advanced Settings >> System then chose Proxy settings
3.It will open Internet Properties wizard from there click on LAN Settings.
Step 4: On the bottom of the wizard you will see the option Proxy server. Select "Use Proxy server for your LAN"
Step 5: Enter the Address of the proxy server and port then click OK.
Now all the traffic from your browser will be routed through the proxy server.
Setup Proxy for Opera
Proxy setup on Opera is super simple as you can see below:
1. Go to Browser Menu, Click on Settings
2. Select Browser >> Network >> Change Proxy Settings
Internet Explorer
Open your browser, Click on Gear Icon. Select Internet Options >> Connections >> LAN Settings
Firefox
Proxy settings are little different in Firefox Browser.
1. Go to Firefox Menu and Select Options
2. On the bottom of the page, you can see Network proxy. Click on the Settings button.
3. Then it will open the connection settings. Choose Manual Proxy Configuration and give in Proxy IP and port details then click OK.
Safari
Preferences >> Advanced >> Proxies >> Change Settings… >> LAN Settings
When you finished, if you no longer wish your internet traffic to go via the proxy server, you should reset to normal internet connection by un-checking "Use Proxy" in the LAN settings.
Over to You
So… What do you think?
Now I want to hear it from you.
What do you think of this guide about proxy sites?
Or did I miss anything that needs to be covered here?
Either way, comment below to let me know.