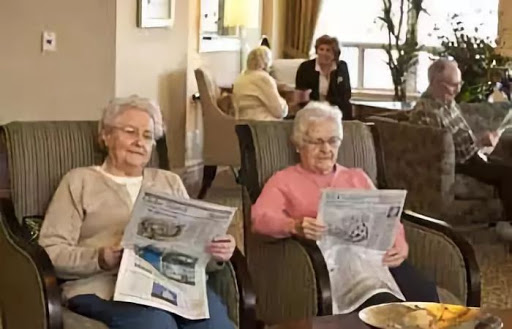 Even if you have a home you love, you might start to rethink where you're going to live once you get older. Especially if you live alone or you have medical problems, you may decide you simply don't want the upkeep of a house or to live without someone to help you when things get tough. Some type of retirement home or independent living facility can be perfect for seniors of all ages, in part because you can get the attention you need, you can make friends, and you can live without the worries of what you're going to do if you need a new roof or if the grass needs to be mowed.
There are different types of homes made just for seniors, so whether you are interested in them because you need 24/7 medical care or simply because you want to make some friends, there is a facility out there that is perfect for you. If you don't want to retire and be alone, it is good to know that you do have options, and when you're looking for the right senior living facility, below are some advantages you can look forward to.
No Maintenance Required
With any type of senior living facility, you will have no upkeep or maintenance worries. No repainting the exterior of your home, no cleaning or replacing the gutters, no repairing the driveway, and no updating the carpeting or floors. The people who manage your new home take care of all this and much more, and not only does this save you a lot of stress and concern, but it saves you a lot of money as well – and you don't want any of those things plaguing your life when you're a senior citizen.
Lots of Activities to Enjoy
In any independent living or senior facility, there are activities planned just for senior citizens for you to enjoy. Every day there are activities to participate in, and holidays are always celebrated with special events and gatherings. Barbecues, socials, themed parties, you name it – you can usually find these in a senior living facility. They even offer dance classes and other classes that help you learn new hobbies, and most of all, they work hard to make sure each and every one of these events is a lot of fun for everyone living there.
Medical Attention Is Always Available
Many retirement homes have medical staff available 24/7, and some even specialize in patients who are completely bedridden. Still, others are perfect if you simply need a reminder or assistance to take your medications. Most senior citizens have some type of medical condition, even if it's just high blood pressure, and it's good to know that you can live in one of these facilities and get the medical attention you need. If something happens unrelated to your medications yet, you'll rest easy knowing that regardless of what happens each day, you have medical people there to help you through it.
You Can Get Rides to Various Appointments
Even an independent living facility, which specializes in senior citizens who don't need minute-by-minute attention, usually offer rides to doctor appointments, the mall, and anything else you may need from them. This is not only convenient for people who can't drive or who simply wish not to drive, but it also allows people to live there who don't own a car. Cars can be expensive to maintain, but if you live in a facility that provides rides to various appointments and activities, you can get rid of your vehicle and rely on the facility to bring you where you need to go.
The Staff Is Always Extraordinary
Not just anybody can work in a senior facility, and the people they choose to work there are friendly and caring, so you can count on them to provide you with everything you need to be happy. They will answer questions and help you with any aspect of living in your new facility, since there is always someone available 24/7, you will never feel like you're being left alone. The right staff makes a big difference in how happy you are living in a retirement facility, and most facilities choose only the very best people to work there.
They Are Nicer Than You Think
Today's retirement and independent living facilities have rooms that are much nicer than you might think. They are spacious and well-decorated, and they are super comfortable and "homey." Even if you have a roommate, each person gets his or her own space, and therefore, you'll never feel like you're crowded or that someone is right on top of you. They concentrate on making sure all residents' rooms are cleaned regularly, and they even let you personalize your space with something from home, making you glad that you now live there.