Software
Xender for PC or Laptop on Windows 7/8/8.1/10
Xender for PC: In today's generation, most of us use Computers, Smartphones, Tablets, and other latest gadgets for personal or office work. We often, come across sending files from one device to the other. When it comes to transferring files, We all prefer a faster speed. Gone are those conventional ways of transferring files, with the invention of WiFi file transfer apps like share it, Xender, and Zapya. Xender is one of the fastest file transfer/sharing apps available for Android, iOS, and Windows Mobile.
You don't need any cables to transfer files among various devices. Xender uses the power of WiFi to provide extremely fast transfer speed. You can transfer files 200x faster than the regular Bluetooth.
Xender is very simple and easy to use. It works superbly on Android and iPhone. You can also transfer files from a PC to a Mobile and vice-versa by using this fastest file-sharing tool. Xender is not available for PC as an Exe file but there is a way to get it working on your PC. here I will explain the exact steps required to access Xender for PC. let's follow…
Xender: Speedy, Smart Sharing
WiFi file transfer is much faster and more efficient than Bluetooth. Xender uses this concept to share files b/w wifi-enabled devices. It connects two or more devices to share photos, applications, and other media.
Connect PC Mode:
Connect to PC is a feature where you can access nearly all the data in your Smartphone, including photos, music, applications, contacts, documents, and SMS via a computer. You can also gain access to different files from the computer as well.
Also Read: Download GB WhatsApp Apk Latest Version
Features of Xender
Xender is now available to download on Windows 10, 8.1, 8, 7, and Mac Pc/laptops. Xender User-Interface is really simple and easy to use. Below I have listed some of the best features it has to offer. Please have a look at them.
1. It uses a Local WiFi connection to Transfer Files so the transfer rate is very high.
2. Absolutely No Data Usage is needed. It just uses the local WiFi connection thereby no need for an Active Internet connection. All you need to do is, connect all the devices to the same WiFi network.
3. 200x Bluetooth transfer speed. Now no need to wait for a while to transfer any file. unlike Bluetooth, you can send a 1GB movie within 10 minutes.
4. Supports cross-platform transferring between Android, iPhone, Windows/Mac PC
5. Capable of Transferring files at 10Mbps speed this is the Maximum supported speed of WiFi devices. Although it depends on the receiving device and its technology.
6. You can share the files with up to 4 friends at the same time.
How to Download/Install Xender for PC, Laptop on Windows/Mac:
There are two ways you can access Xender for PC on Windows. This works the same in all Windows versions like windows 7/8.1/10 and Mac PC. we will discuss them one by one …
First of all, you need to have an android emulator on your PC to run android apps like Mx player, Tubemate, etc. Go to Bluestack's official page and download the Exe file and install it.
Step#1: Open Bluestacks and open google play store and search for Xender.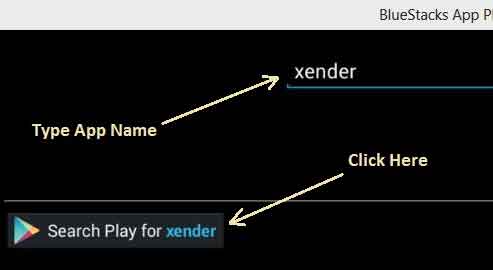 Step 2: You will see a link to Xender. Click on it, it will take you to the app summary page. where you can click on install. depending on the network speed, it will take a while to install.
Step 3: After successful installation, open the app and connect to other devices to share files.
Read More Mx Player for PC – King of All Media Players
How to Use Xender for Windows 7 without Bluestacks:
Xender for PC using Xender Web
you can also use Xender on the web. You need to have the Xender app on your Mobile. open web.xender.com in your PC. And open the app on your Phone, and Go to Connect to PC Mode. And Scan the QR code present on the web browser. As soon as [step by step]
Step 1: Open the Xender app and Switch to Connect to PC mode. It will wait for the QR code to scan
Step 2: Now in your Pc browser, Open  http://web.xender.com
Step 3: Now scan the QR code with your phone. Soon, both devices will get connected.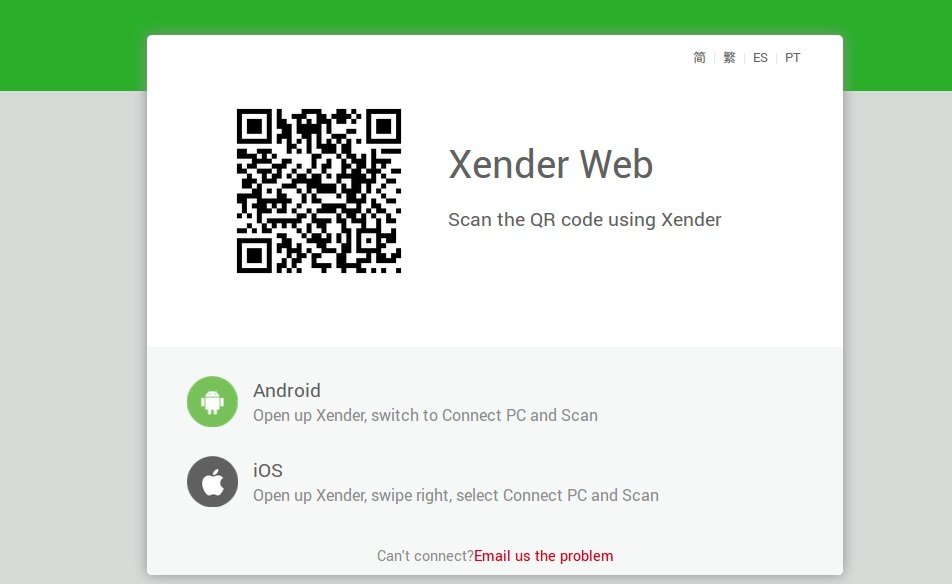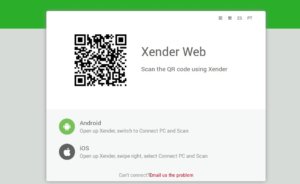 Step 4: Now you click on any file and transfer them from PC-to-Mobile and vice-versa. you can share any file type using Xender, like Photos, Music, Videos, Apps, Documents, and much more.
Read More:
WhatsApp for PC without Bluestacks
Tubemate – Best YouTube Downloader for PC
How to Download Bluestacks for Windows 7,8,8.1, 10
Conclusion
That's all it guys. Hope it is helpful to Install Xender for PC/laptop on Windows 7, 8, 8.1, and 10. If you have any queries or feedback, please write them in the comment section below. don't forget to share it with your friends by using Facebook, Twitter, or Google+. Stay tuned for more updates.